Golf shirts are one of the essentials of golf attire. They are specifically designed to provide golfers with comfort, style, and performance, making them a popular choice among golfers and enthusiasts alike. A golf shirt is typically made with lightweight and breathable materials, designed to help golfers stay cool and comfortable on hot and humid days.Golf shirts are popular due to their unique features and benefits for golfers. They are made to have a loose and relaxed fit, which provides players with a more comfortable and forgiving swing. Additionally, golf shirts come in a wide range of styles, colors, and designs, making them versatile beyond the course. When wearing a golf shirt, players can benefit from the breathable materials used, which help regulate body temperature and stay cool throughout their game.
In this guide, we will delve into everything you need to know about golf shirts. Whether you're a professional golfer or a beginner looking to explore the game, understanding the unique features of a golf shirt will help you become a better golfer. In the following sections, we'll explore what exactly is a golf shirt, its history and evolution, the benefits of wearing one, and why it's an essential element of golf attire. Join us as we uncover what makes a golf shirt so special and explore the different types of golf shirts available on the market today.
What is a Golf Shirt?
A golf shirt can also be referred to as a polo shirt, which is a popular style of shirt worn by golfers. What distinguishes a polo shirt from a regular shirt is its collar, which is usually made of a stiffer material and can be either pointed or flat. The buttons on the collar help keep it in place during swaying movements, making it a functional and stylish option for golfers.When it comes to the materials of the golf shirt, most are made with breathable fabrics that help keep the golfer cool and dry. Synthetic materials such as polyester or spandex blends help wick moisture away from the skin and prevent sweat build-up. They also provide a comfortable range of motion for golfers to move their arms and shoulders freely during swings. Some golf shirts also incorporate UV protection into their fabrics, which is a great added feature to protect the skin from harmful sun exposure while playing golf.
Moreover, golf shirts go beyond functionality and provide a stylish look for golfers. They come in a wide range of colors, patterns, and designs, allowing golfers to express their personal style while playing. Additionally, golf shirts can be worn with different types of bottoms, such as shorts or pants, making it a versatile piece of clothing in a golfer's wardrobe. Polo shirts are a classic look that is effortlessly stylish, and they have become a staple in the golfing community. Whether you prefer classic solid colors, bold stripes, or trendy prints, there's a golf shirt out there that will fit your style and preference.
The Evolution of the Golf Shirt
Golf clothing, in general, has a rich history. In the early years of the sport, golfers dressed in heavy and restrictive clothing, such as tweed jackets and long pants. It wasn't until the early 1900s that golf clothing started to evolve and adapt to the demands of the game. As golfers started to prefer less restrictive clothing options, the golf shirt became an essential part of their wardrobe. Since the 1950s, golf shirts have become increasingly popular and have remained an integral part of golf attire today.As golf became more popular, the demand for specialized golf clothing grew. In addition to golf shirts, golf pants, shorts, and skirts are designed to provide comfort and flexibility on the course. Some golf clothing even incorporates technology, such as UV protection, moisture-wicking, and anti-odor properties, to enhance golfers' performance on the course. Overall, golf clothing has come a long way since the early years of the sport, and it continues to evolve to meet golfers' needs and preferences.
Today, there are various golf apparel brands that offer a wide range of golf shirts, making it easy for golfers of all levels to find a shirt that suits their style and needs. Many golf shirts also feature embroidered logos or designs that represent golf courses or brands. Some golfers even customize their golf shirts to reflect their personality or interests, making each shirt unique and personal.
Overall, the golf shirt is a piece of clothing that has become synonymous with golfing culture. Its unique collar, lightweight materials, and versatility make it a popular choice among golfers of all levels. It has been interesting to see how the golf shirt has evolved from a simple polo shirt to a high-tech piece of golf attire. Golf shirts have come a long way since their invention, and it will be exciting to see what innovations and developments occur in the future.
Benefits of Wearing a Golf Shirt
If you're new to golf or looking to invest in high-quality golf clothing, a golf shirt is definitely a wise choice. When selecting a golf shirt, consider the materials it's made of, the fit, and the style. Opt for a lightweight, breathable fabric, such as polyester or cotton blends, to avoid feeling weighed down or overheated on the course. Look for a shirt with a relaxed or loose fit, as this will provide more flexibility and range of motion for your golf swing. Finally, choose a style that suits your personality and preferences, as golf shirts come in a variety of colors, patterns, and designs. With a golf shirt that fits well and is comfortable to wear, you'll be able to focus on your game and enjoy the benefits of comfortable and stylish golf attire.
In conclusion, the golf shirt is an essential piece of golf attire that offers comfort, style, and functional benefits for golfers on the course. Its lightweight materials and unique collar design provide golfers with a comfortable and stylish option to wear while playing. Since the early 1900s, golf shirts have evolved to meet golfers' specific needs, with advanced materials and technology to help golfers perform at their best. Whether you're a beginner or a seasoned pro, investing in a high-quality golf shirt can make a significant impact on your comfort and performance while playing the game. So, whether you're on the course or off it, make sure to wear your golf shirt with pride.If you're looking to elevate your game even further, consider investing in other specialized golf clothing such as golf pants, shorts, and skirts, which are designed with comfort and flexibility in mind. Additionally, don't forget the accessories such as hats, visors, and belts to complete your golf attire. With proper golf clothing, you can not only enhance your performance but also make a fashion statement on the course.Golf clothing not only serves a functional purpose but also represents a unique culture and tradition unlike any other sport. So, next time you hit the course, wear your golf attire with pride and play with confidence knowing that you're wearing a piece of golfing history and tradition.
Conclusion
We hope this guide has provided you with valuable insight into the world of golf shirts and clothing. From understanding what a golf shirt is and its benefits to exploring its evolution over the years, we hope you've gained a better appreciation for this critical piece of golf attire. Whether you're a beginner or a seasoned golfer, investing in high-quality golf clothing is essential to ensure a comfortable and enjoyable experience on the course. With a golf shirt that fits well and provides freedom of movement, you'll be able to focus on your game and enjoy every swing. Thank you for reading, and we wish you the best of luck on your next round of golf!
And don't forget, golf shirts are not just limited to the golf course. They are versatile enough to be worn for a range of everyday activities, including casual outings and even work. In recent years, golf shirts have become a popular fashion statement beyond the golf course, with many people embracing the casual yet sophisticated vibe that these shirts offer. So, whether you're a golf enthusiast or not, investing in a high-quality golf shirt is a practical and stylish addition to your wardrobe. We hope you found this guide helpful, and we look forward to seeing you out on the course in your stylish and comfortable golf attire!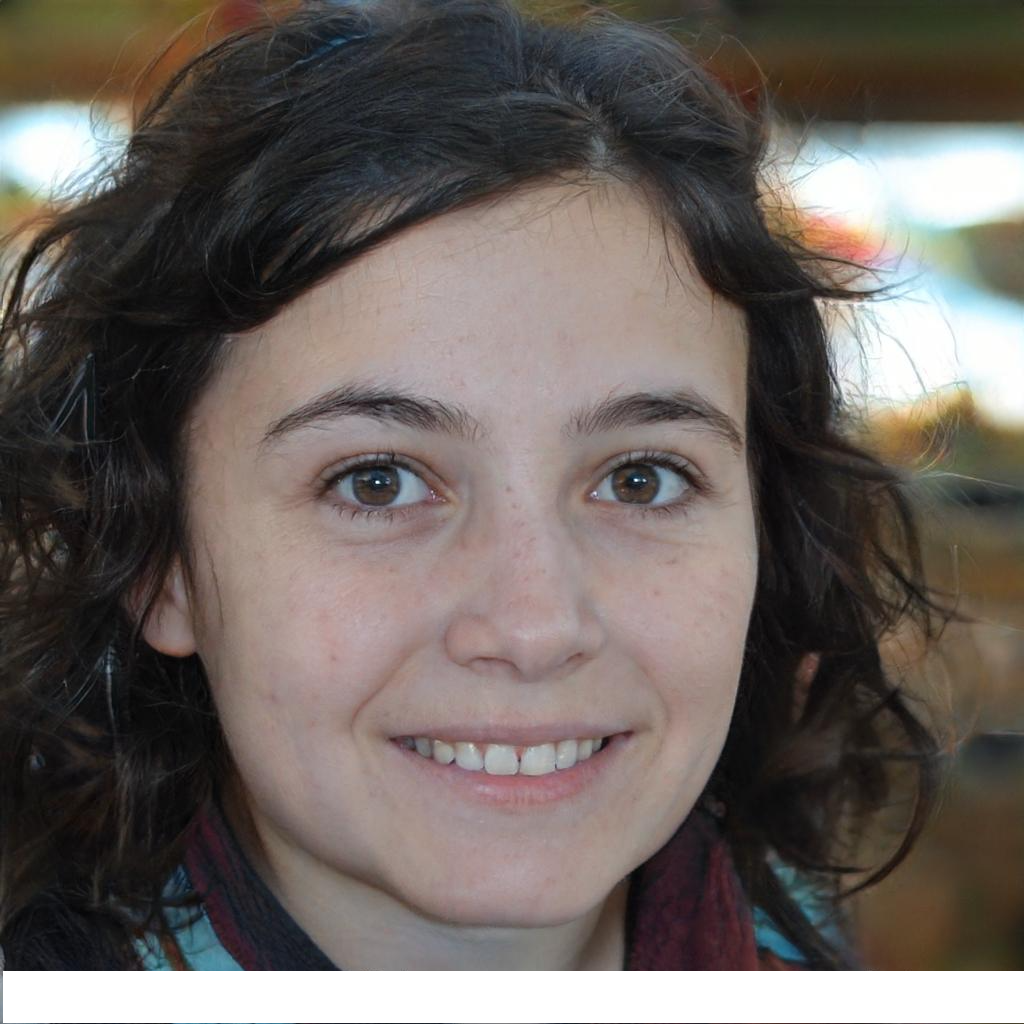 Welcome! I'm Paige Cooke, and I'm delighted to have you here on mohicanhillsgolfclub.net. As a fervent golfer with years of experience, I have a deep admiration for the sport and a comprehensive understanding of its equipment. With this expertise, I established this blog to serve as a mentor and advisor to fellow golf enthusiasts.